The ESO Adelante Transfer Peer Mentors are current transfer students dedicated to supporting community college and current SF State transfer students along their educational journeys.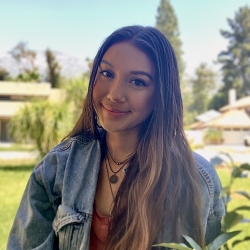 Alexis (Lex) Gutierrez (She/Her/Hers)
Alexis Daisy Gutierrez is a Chicana and Los Angeles native. She transferred from Citrus College in Glendora, California studying Psychology, Holistic Health and Education at San Francisco State University.  Alexis is passionate about social justice, spirituality, education and dismantling patriarchal systems and institutions by integrating modern and new age ideas through different facets in her life, the community and the society she participates in.
Tip for First-Semester Transfer Students:
Begin your college journey with an intention, S.M.A.R.T. (Specific, Measurable, Attainable, Relevant and Time-based) goals and manifest your success through hard work. Purposely set aside time at the beginning of the semester to read through your course's syllabi and schedule homework, reading, and studying time in your calendar with the intention to practice daily, weekly and monthly. Maintain steady strive towards setting yourself up for success. Be assured in knowing that no matter what road block you might face, resources are available for your success.
Tip for current Community College students:
Refrain from discouragement about the time you've spent at community college. Community College is a wonderful opportunity to explore a variety of areas that interest you. Do not leave your community college until you are confident that your next move to a University is pursued with a fuel of passion for your degree/major. You are on your own journey within higher education for a reason. Actively work towards finding your passion and pursuing it with a full-send mentality. No matter what that time might look like, promise to be authentically true to yourself. P.S. assist.org will be your best friend in navigating your pursuits in transferring!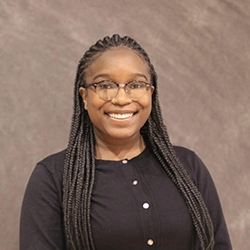 Nia Hall (She/Her/Hers)
Nia Hall is a graduating senior at SF State majoring in Africana Studies and minoring in Education. She transferred from San Joaquin Delta College in Stockton, California. Nia has and still serves as a Student Leader in various departments across campus including Residential Life, Associated Students, Inc. and Campus Recreation. She has a passion for social justice and equity and can't wait to serve and interact with incoming transfer students to aid in their transition into University life.
Tip for First-Semester Transfer students:
Take time to get familiar with your surroundings and resources. Take a tour of the campus before classes start and find out where services and resources are located on campus.
Tip for current Community College students:
Maintain regular communication with your counselor/advisor, at least monthly, to make sure you are on-track to transfer in a timely manner.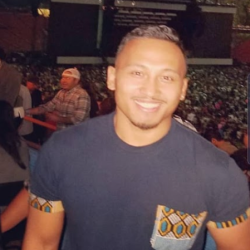 Marc Eugene Payot Loon (He/Him/His)
Marc Eugene Payot Loon is this mentor's full name (but you can call him Marc) and his pronouns are He/Him/His. Marc was a transfer from City College of San Francisco and is currently a senior at San Francisco State majoring in Business Administration with a concentration in Information Systems. Originally, Marc was a refugee from the Middle East and immigrated to the United States from the Philippines when he was four. He was raised in Chicago and moved to San Francisco after his military service in the U.S. Marines. Having grown up with a mix of Filipino and American values Marc culturally identifies as Filipino-American. Besides English, he speaks Filipino (Cebuano Dialect) and he plans on improving his fluency in Filipino (Tagalog dialect) and Spanish.  Marc's hobbies include Martial Arts (with hopes of obtaining his black belt in Jiu-Jitsu in ten years) and running (with three marathons already under his belt). Marc's career goals include a career in Cyber Security or Management. Eventually, he hopes to leave the United States and try working in other countries such as New Zealand, Canada, the U.K or the Philippines.
Tip for First-Semester Transfer students:
Join an organization or attend a program to associate yourself more with the campus.
Tip for current Community College students:
Write down a class to-do list or guideline so you are keeping track of your classes for transfer.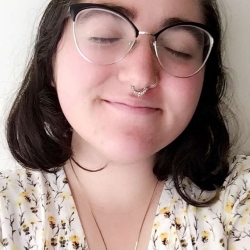 Tatiana Mercier (She/Her/Hers)
Tatiana is a junior at SF State and is currently pursuing a bachelor's degree in Art History. She transferred in the Spring of 2020 after spending four years at Santa Rosa Junior College.  There Tatiana earned three associate's degrees in Social and Behavioral Sciences, Humanities and Art History. She currently lives in Guerneville with two friends, their cat and their dog. Tatiana enjoys cross-stitching, creative writing and reading her tarot cards.
Tip for First-Semester Transfer students:
Do not doubt yourself! It can be incredibly nerve wracking to change schools, and that can cause you to doubt your skills. Remember that your experiences are valuable and you are just as qualified as any other student.
Tip for current Community College students:
Take advantage of the resources your school is offering you. There are tons of workshops and helpful people who can guide you on your path to transfer. Don't be afraid to ask for help!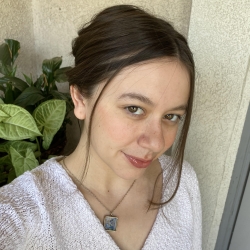 Sydney Vargas (She/Her/Hers)
Sydney is a first generation student at San Francisco State studying Journalism and minoring in Education. Being a transfer student has granted Sydney the time and space to explore the world of storytelling through journalism and filmmaking. Some of her favorite filmmakers are Joe Swanberg, James Sweeney and Issa Rae because, she loves the way their work plays with relationships, love and friendships. When Sydney is not writing, she is most likely curating a playlist (to drive absolutely nowhere nowadays). Overall Sydney would describe herself as a loving granddaughter, caring friend and creative person.
Tip for First-Semester Transfer students:
Reflect! You have already accomplished great feats! Knowing what you know now, what would go back to tell yourself on the first day of college. In some fashion I recommend actually writing to yourself. Write about things that helped you! Were there specific services provided by your college that helped you? Great, try and seek similar services at your new school! Did a lack of community hinder your growth? There's nothing like a fresh start! Seek out community through clubs or like-minded class mates with similar passions! Did you spread yourself a little thin? This semester try lightening your load if possible! You know yourself best!
Tip for current Community College students:
General Education classes can be not only a drag, but a serious deterrent. Every semester at community college, either join a club, an extra-curricular activity or a class solely for your own passion and joy. Not only does it serve as a reminder to what you're working towards, but also as an important outlet. That will make it easier to keep coming back.
Staff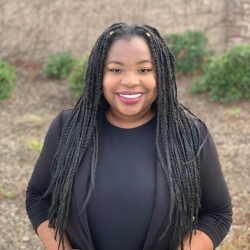 Daja DuBois-Walker (she/they), Project Manager, ESO Adelante at SF State
Daja DuBois is a first-generation Queer Black transfer alum from Solano County, California. After 3 years as a student at Solano Community College, Daja transferred to San Francisco State University in Fall 2019. After her first semester, Daja discovered a passion for studying the human intersectional identities as taught by the Department of Women and Gender Studies. During her undergraduate academic career at San Francisco State, Daja represented the intersections of QTBIPOC transfer students as a Transfer Peer Mentor, a panelist in the SFSU WOC Graduate Panel, a published author in Transfer Magazine, and as a co-facilitator for the Queer Black Lives Matter discussion forum. 
Daja DuBois received a B.A. in Women and Gender Studies and a minor in English Literature from San Francisco State University in Spring 2022. She is continuing with her M.A. in Women and Gender Studies from San Francisco State University.